(I will preface this by saying that if you're offended that I am spelling Kyiv as "Kiev", please pretend it is spelled the way you prefer throughout; I am spelling it the way travelers search for the name for the sake of this post alone.  On the other hand, don't add "the" to the beginning of Ukraine under any circumstances, please.  It is Ukraine.  Not The Ukraine.  Thanks!)
My first trip to Ukraine was in December 2011.  I needed out of Norway desperately for a week and after finding cheap tickets to Lisbon and Kiev, I decided on Kiev and booked them.  I had a friend from high school living there and will credit that for being a major influencer on my decision.  Ukraine is also one of the best winter destinations in Eastern Europe (I assume 99% of you will disagree, but have you see the country in the snow?!)  I had always wanted to travel to Ukraine, but never did proper research on where I was heading specifically- Kiev.  I stayed with my friend and she showed me around the city and I had a wonderful time and knew that one day I'd get back there.  That week was simply an introduction to the place.  There are SO many things to do in Kiev.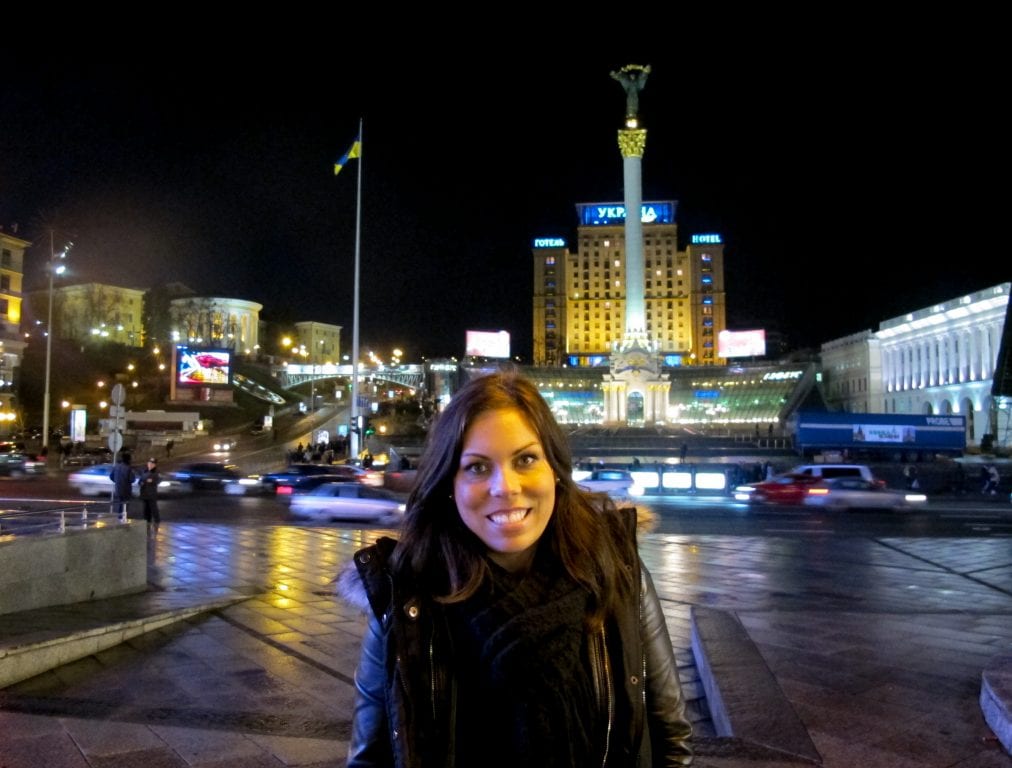 Two years ago I hit one of my busiest travel years to date.  I visited 23 different countries (many more than once) and spent well over half the year on the road.  That does not include three trips I had planned and tickets purchased for- Kaliningrad with Air Baltic, Baku with Aeroflot (which was going to be my base as my goal was to fly to Nakhchivan), and Donetsk and Crimea in Ukraine.  
All three tickets ended up cancelled by the airlines and I never rebooked any of them, despite getting my money back.  Kaliningrad and Baku just skyrocketed in price and I wasn't keen on taking a train in from other locations.  I also wasn't too fussed about needing visas for both places.  Donetsk and Crimea, on the other hand, went through their own battle, one that is still being fought today in Donetsk and eastern Ukraine.  A battle so intense that Malaysia Airlines Flight 17 felt the wrath of it while in the Donetsk Oblast.
Politics aside, I was eager to venture back to Ukraine one day.  I wholeheartedly feel it is one of Europe's most underrated countries.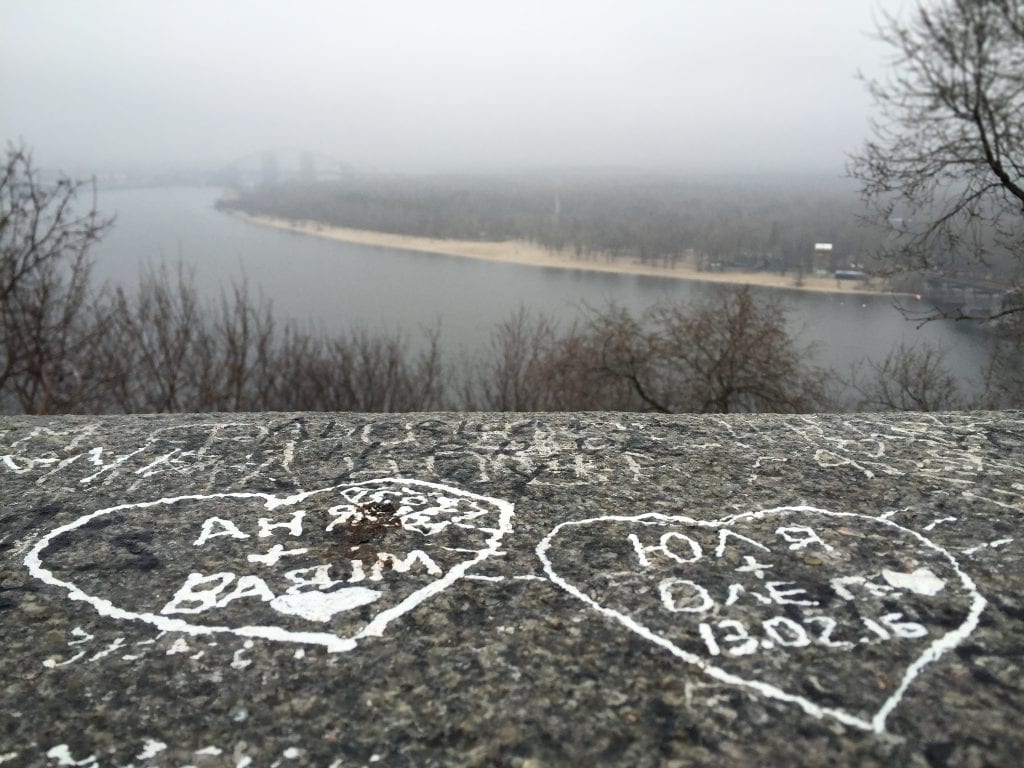 I was planning my spring travels with my travel partner in January and we were literally two-seconds from clicking 'purchase tickets' on Skyscanner to Israel and Jordan.  After months of haphazardly planning this trip, I abruptly stopped us from purchasing the tickets because we really didn't know if we could afford it at this point in time.  At least not including everything we wanted to do in each country.  We slept on the decision and ultimately concluded we needed something different and a bit more affordable.
I mentioned Ukraine.
To my surprise, he instantly agreed and we booked tickets into Kiev (and out of Chisinau, Moldova since we had two weeks of travel).  Aside from Armenia, Ukraine had been the cheapest place I had ever traveled in my life.  That included India, Nepal, Southeast Asia, Central America, etc.  And after looking at the currency exchange for the country currently, I knew it would be even cheaper these days.  We could, without question, afford this trip.
I remember Kiev as a city with a bit of an identity crisis in 2011.  It knew what it wanted to be, but the city held back.  Instead of embracing the unique backgrounds of its citizens, it pined over those differences.  The city seemed to be on the brink of letting those differences and built up aggression get the best of it.  Despite having the time of my life traveling there, I never got a true feel for the place back then.  I longed to go back… and then Euromaidan happened.  Rather than get into details about it, I will say that it was much-needed.  The Ukrainian people deserved better and they were finally demanding better.
Arriving back in Kiev in March 2016, I had no idea what to expect.  The currency was a mess.  The news coming out of Ukraine wasn't relaying anything overly positive.  A country known for corruption on all levels was still known for the same corruption.
But, immediately upon landing at the airport in Kiev, I knew things were different.  Handed a 'Say no to Corruption' flyer before even arriving at passport control, it seemed as though a country once known for its corruption was desperately trying to change things.  Nothing changes overnight, but this was a sign that the country was trying to head in the right direction.
In 2011, I struggleto communicateng with people in Kiev as I found English to be sparse.  I experienced no such thing in Kiev this time.  Everyone seemed to speak a bit and was using it with a smile on their face.  Customer service was impeccable everywhere we went.  The craft beer scene, specialty coffee availability, and concept stores seemed to be burgeoning in Kiev.  Kiev has always been cool, but something felt different about the city this time – there were so many things to do in Kiev..  Dare I say that this Ukrainian capital has an identity of its own more than ever before… ?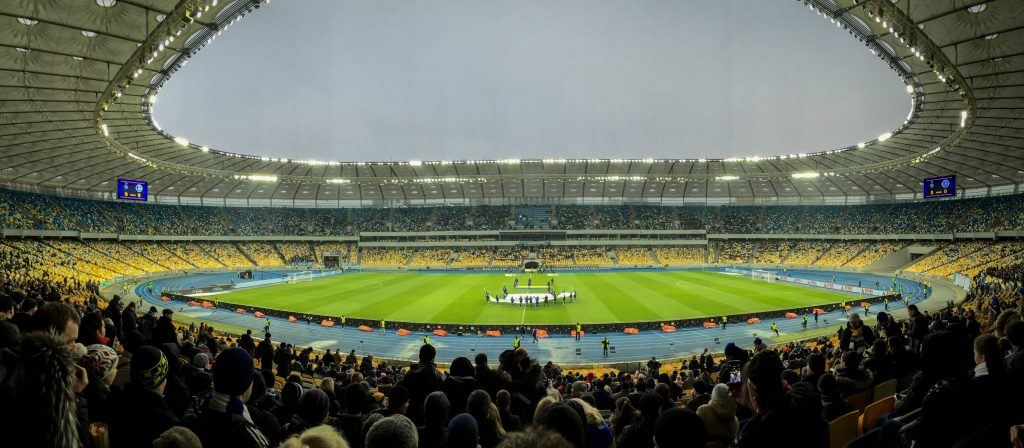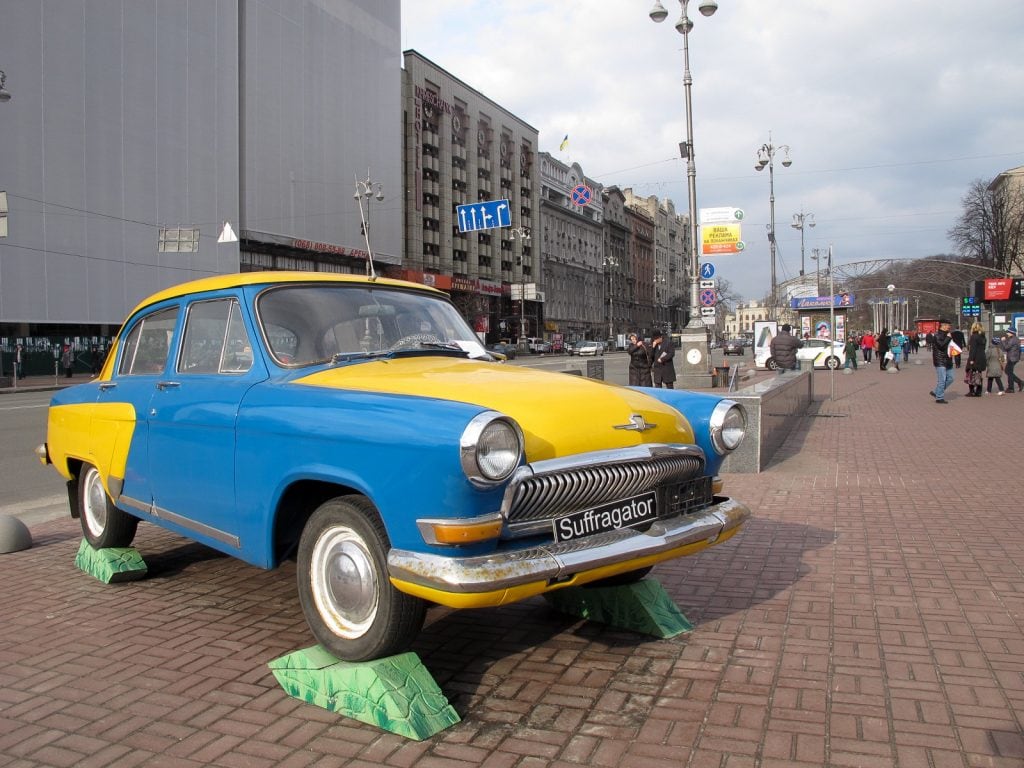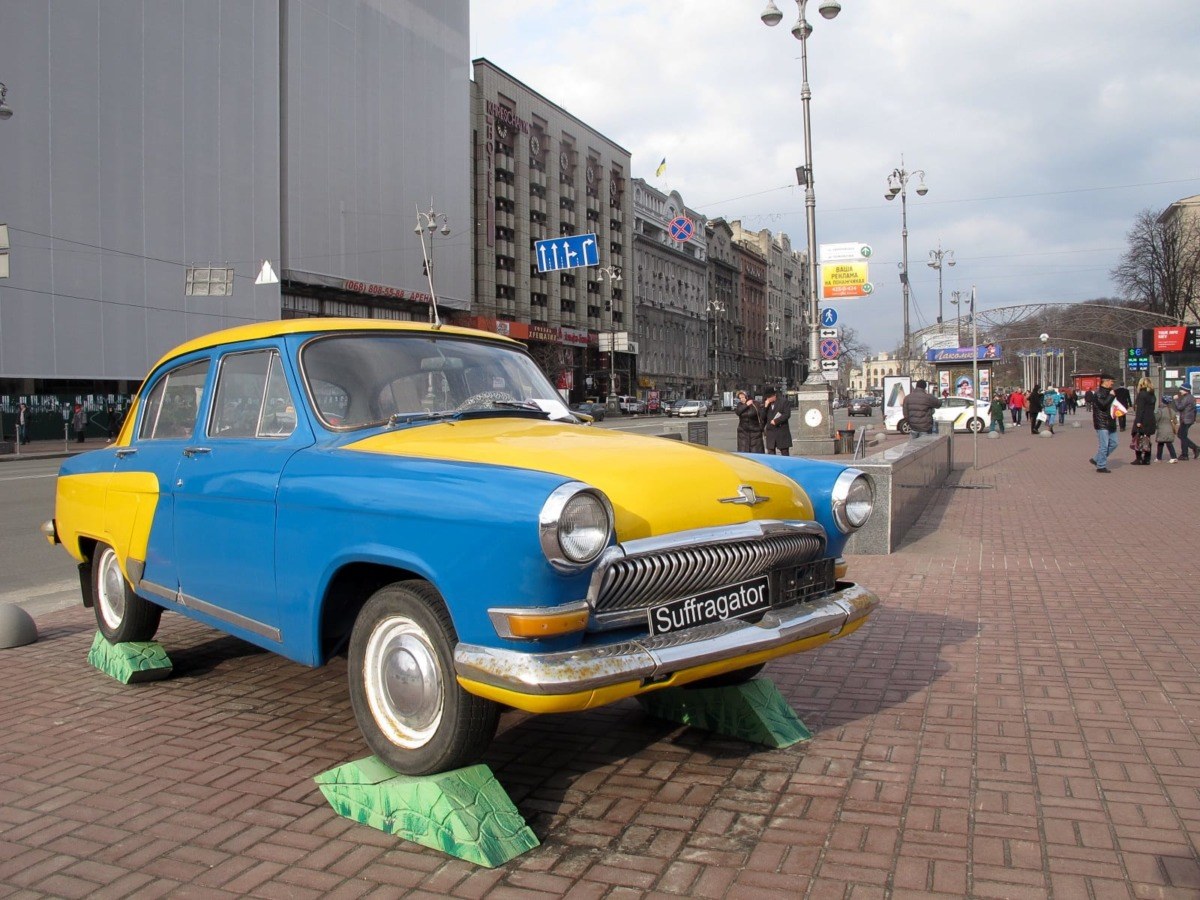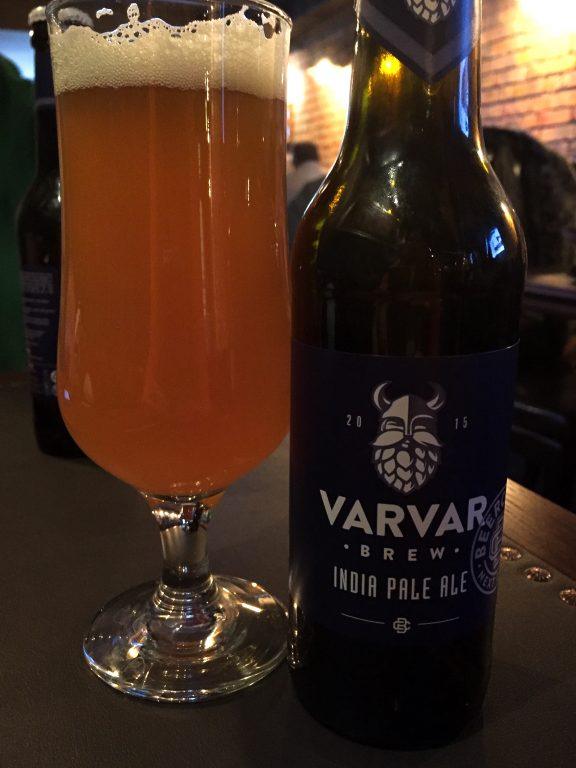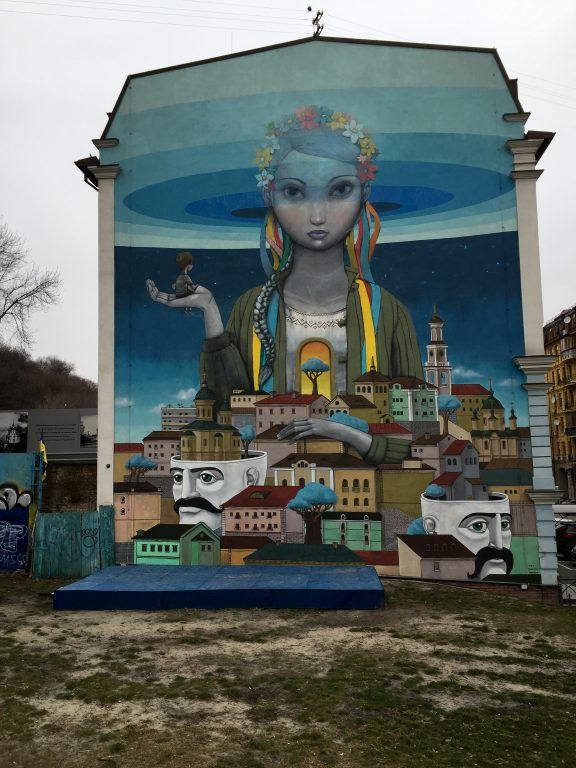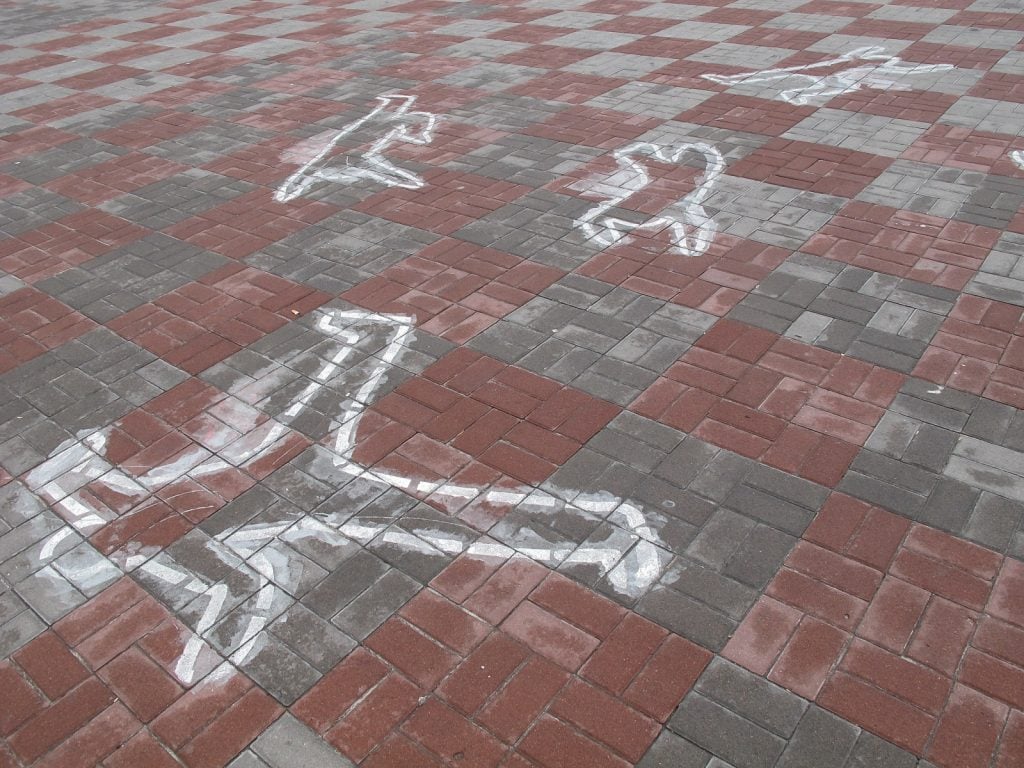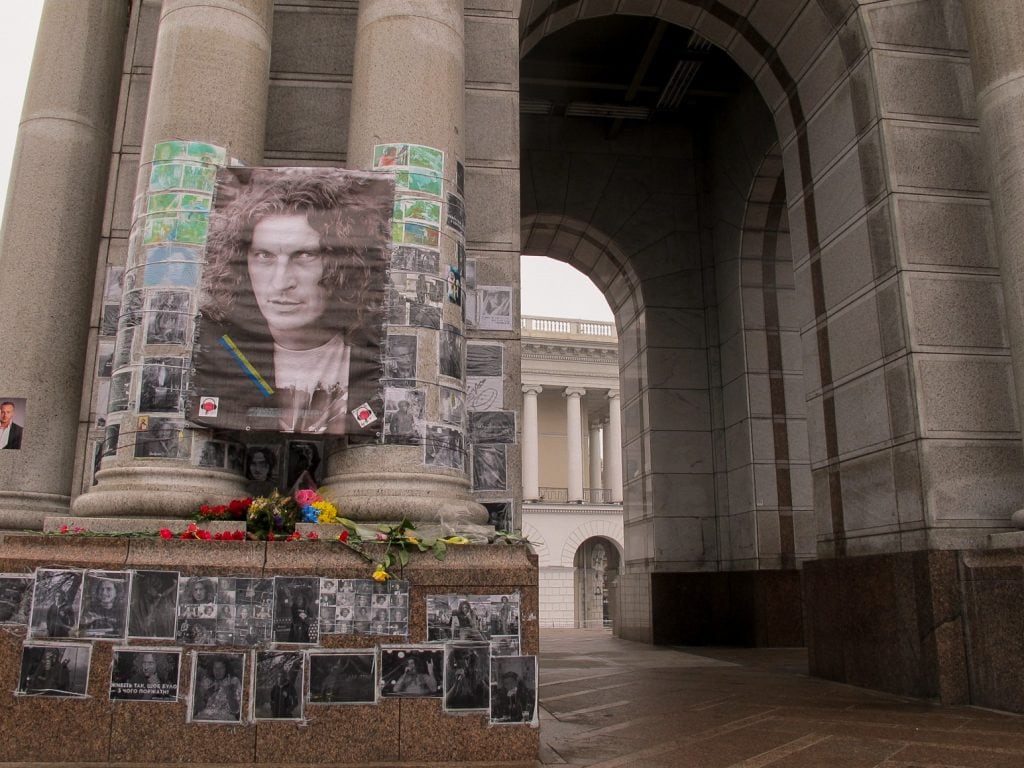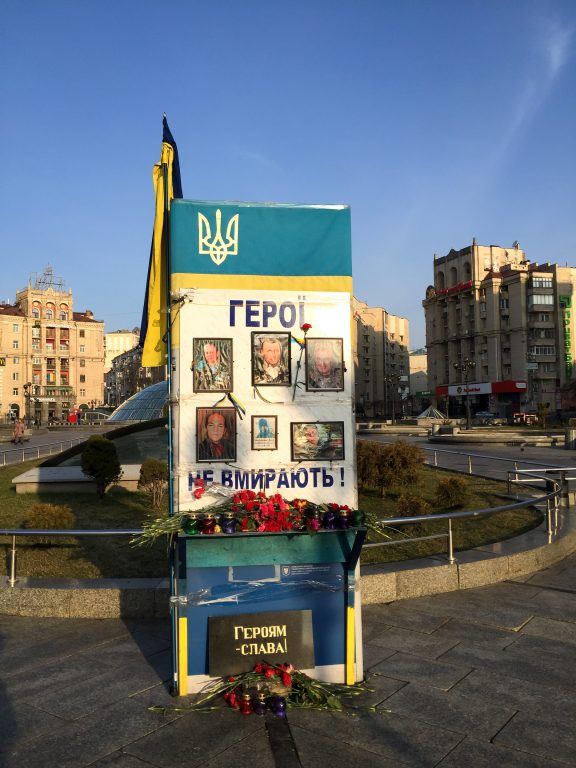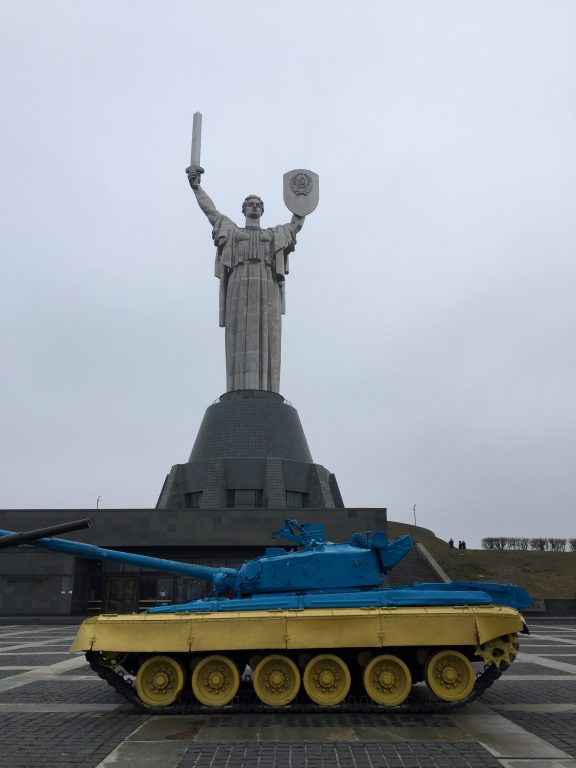 The Ukrainian people have always been fiercely proud of their country.  Look at how many Ukrainians joined forces to defend their country in recent years and how many perished as a result of defending their land.  Just head to Kiev and count how many times you see the colors blue and yellow side by side.  It will make you hate the colors by the end of your trip (not really, just saying they are ubiquitous across the city).  Ukrainians are sticking up for their beliefs more so than ever these days.  There were demonstrations and picketing at Maidan each day I was in Kiev.  Some may find this annoying; I simply find it inspiring.
Kiev, and all of Ukraine, has a long way to go.  But it'll eventually get there.  For every few steps forward, there will be a few steps back, but I am very anxious and excited to see this land of intelligent and charismatic people finally be able to come into its own.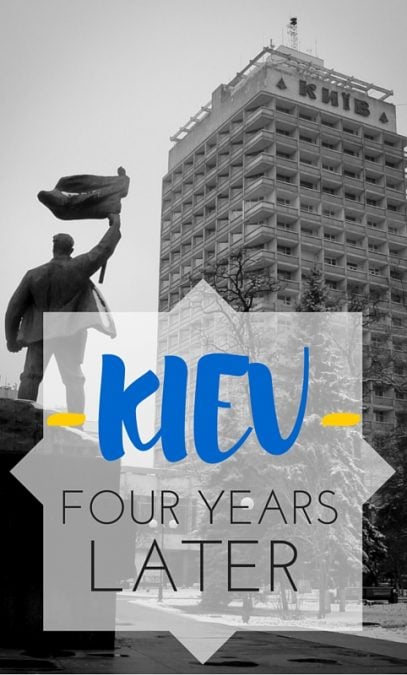 PS:  I wrote this right after I came back from Kiev, and Ukraine has since won Eurovision.  Will be interesting to see how this pans out.  The country desperately needs the tourism and I think this will be a great start.
Why Kiev should be your next city break
As one of the oldest cities in eastern Europe, Kiev is a place of incredible history that has managed to embrace Western influence in recent years without sacrificing its Slavic roots.
Want to talk more about article "Kiev… Four Years Later"?
If you want to read more articles like this or you want to ask something else, please use our section for comments.
We are constantly trying to improve quality of information and will happy to hear your feedback as well. Thank you for visiting our website!
Thank you for your interest in this beautiful country. Try to find more interesting article about news from Ukraine in our dedicated category of website.