I have visited thousands, and I mean thousands, of cities throughout my lifetime. I would say that more often than not, I enjoy every trip I take and am usually satisfied with or surprised at the cities I have visited. Very rarely have I encountered a city I just simply didn't connect with. Frequently, these incidents are not caused by the city itself, but rather other circumstances. Travel isn't always perfect and a person simply can't fall in love with every place that they visit, now can they? This post is about those cities. These are the cities that I didn't fall in love with or connect with throughout my travels and what I would love to do there to change things if I am ever fortunate enough to return to them.
San Jose, Costa Rica
Oh, San Jose. I have been to San Jose, Costa Rica a few times and I just never connected with the city. I can't pinpoint what the problem was, so I will just chalk it up to being me. I guess sometimes in a land as natural and stunning as Costa Rica, you are so excited about everything else around you that you don't necessarily want to be stuck inside of a city.
I lived in Norway for four years, as many of you know. When I first visited Oslo during my stint there, I loathed the city. It wasn't as awe-inspiring as the fjords in the west of the country and there was just something about it that I didn't fully connect with. And then……. I moved there. The day that I arrived, I fell in love. I have concluded that some cities aren't great to visit, but instead to live in. Oslo is one of them and I assume that San Jose is quite similar.
With that being said, I would love to return to San Jose and spend a longer period of time there by living there for a month or so. During that time, I'd love to study at a local Spanish school and hone in on my diminishing high-school Spanish skills. I previously stayed in the San Pedro area of San Jose and enjoyed the area for its good food and nightlife, so I'd love to find a flat there and just enjoy being in Costa Rica for a while. Being in San Jose for a longer period of time will fulfill my love for urban life as well as my love for being able to escape it easily!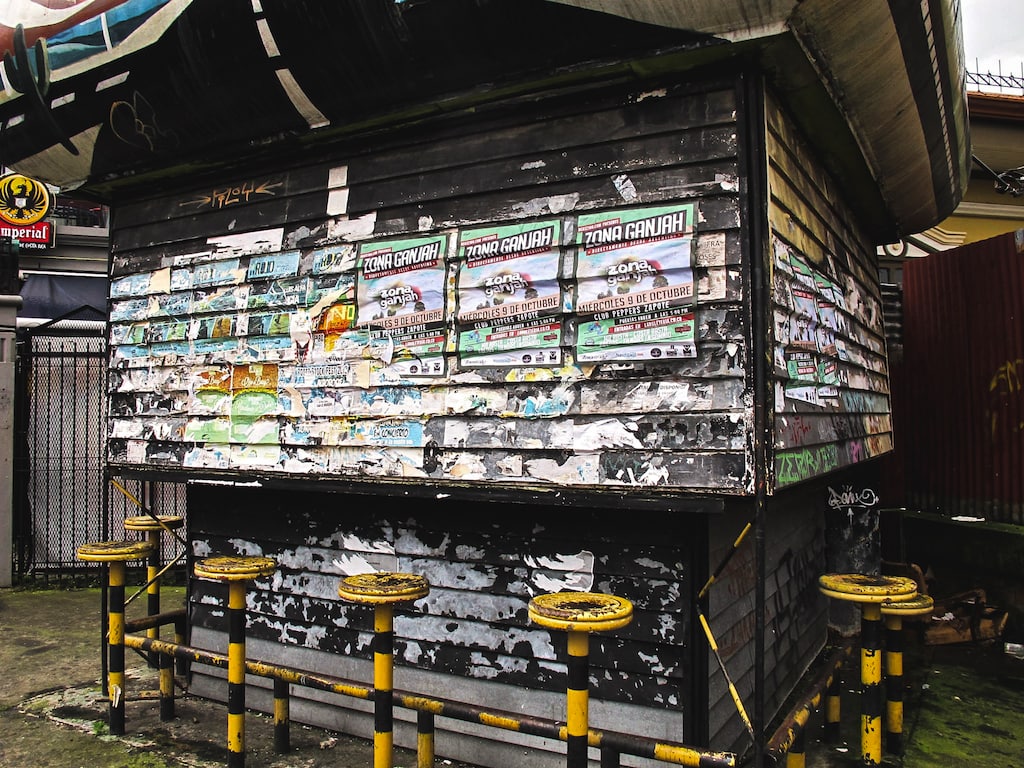 Astana, Kazakhstan
Yep, you guys know the story. I am not even going to rehash it here. But I didn't like Astana, Kazakhstan at all when I visited. Granted, it was back in 2013 and things have changed quite a bit since this year's Expo. I hung out with locals, I went to various parts of the city, and I ate regional foods. I just couldn't get down with the people (not the people I was with, of course) and vibe of the city and I really didn't enjoy my time there. Fortunately, many people that I know traveling there recently have thought it was okay. This gives me hope!
I always said I wouldn't return to Astana, but the older I get and having lived in Kazakhstan since for a few months (Almaty), I would return there if given the chance. I have a friend living there who is from Aktobe whom I met in Almaty and I'd love to visit her and have her show me around. I have heard that Astana is becoming rather tech-savvy and it seems as though co-working spaces and cool cafes are starting to pop up. I'd love to explore this and hopefully, it would change my image and impression of the city to something a bit more positive.  If there are plenty of things to do in Astana, maybe I will like it.
Klaipeda, Lithuania
My disdain for Klaipeda has nothing to do with Klaipeda really. It has to do with a freak incident that happened whilst there and it is weird. So, I visited Klaipeda back in 2011 right after my birthday at the end of July. It was scheduled to be a super long day-trip from Vilnius and I was so stoked on seeing the Curonian Spit and beaches that the area had to offer.
Upon arriving in Klaipeda, I realized that there was a severe wasp problem. They were everywhere. They were trying to fly in my mouth and I was having a panic attack as a result. There were millions of them. I took the ferry over to the Curonian Spit and they were teeming with them too.
After four hours and being in tears because they were all over my body, I left Klaipeda to go back to Vilnius. Before leaving, I went into a public restroom and someone started speaking to me in English after realizing that I must have been a tourist. She told me that she has never seen anything like this and it was the strangest thing she had ever seen as a local. It made me feel better that it was an unexplainable phenomenon that was confusing everyone!
I'd love to go back to Klaipeda (and use this awesome Klaipeda travel guide!). Anytime suits me as long as those wasps don't ever return to the city!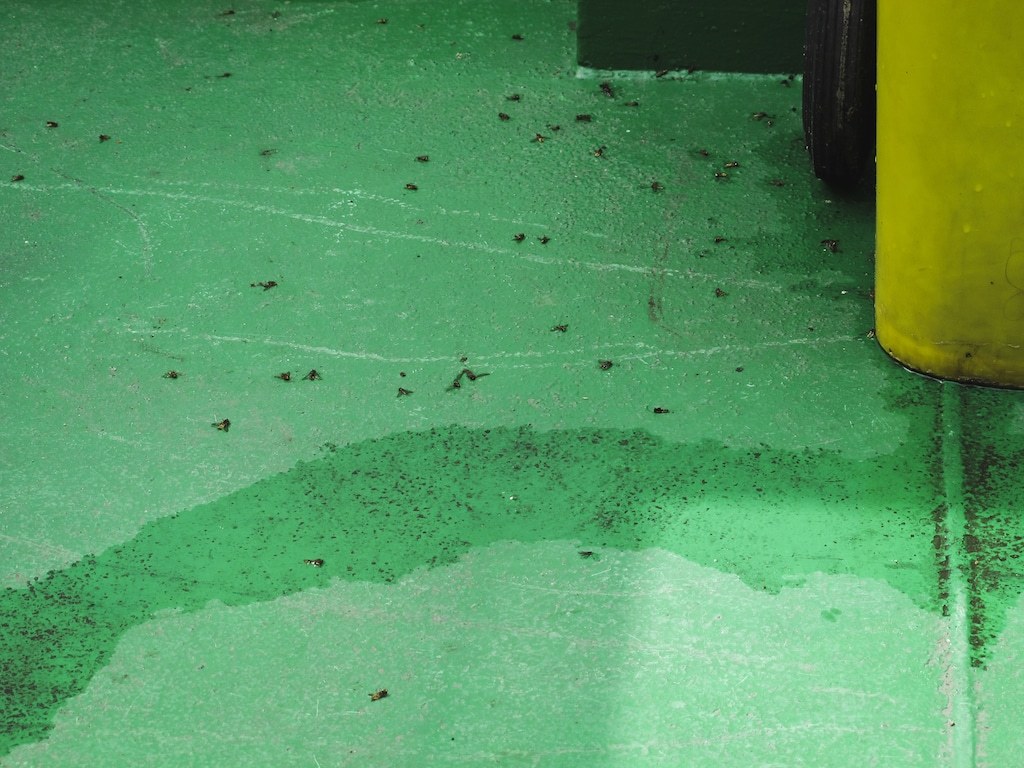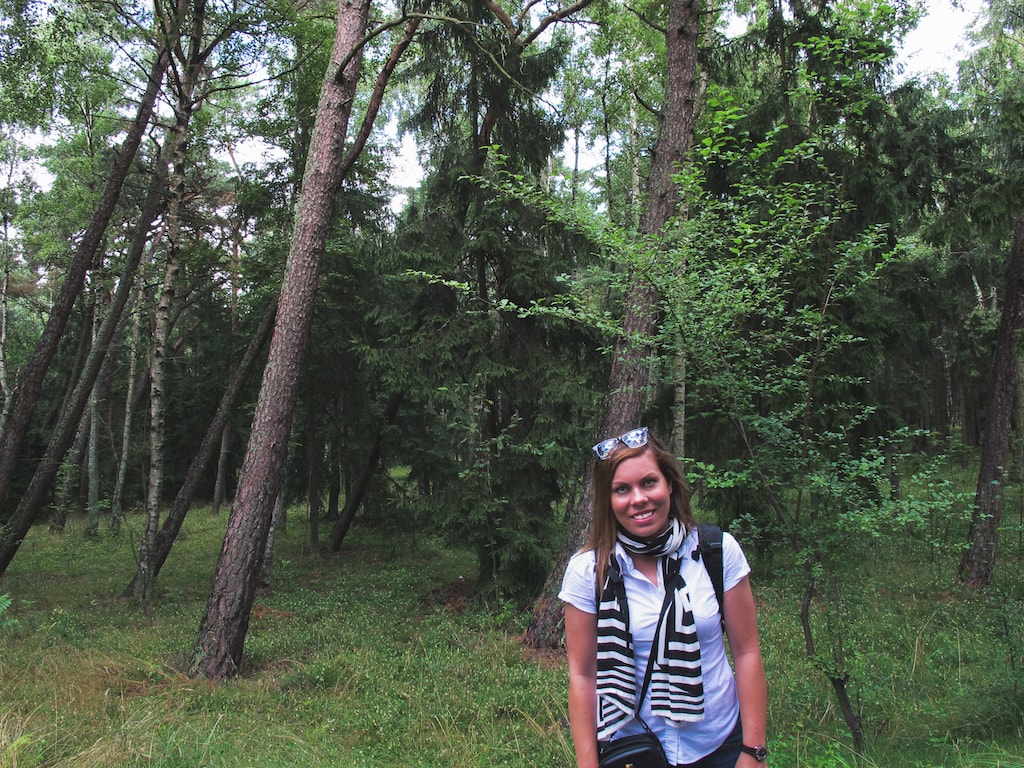 Odessa, Ukraine
I arrived at Odessa in a sour mood. My travel partner and I took the overnight train in first-class to Odessa from Dnipropetrovsk and we had a beer on the train that kind of made me a bit loopy. Either way, I tried sleeping and it didn't work despite me usually sleeping well on Soviet trains. Once we arrived in Odessa, we decided to not stay the night, but rather to get a late train to Chisinau, Moldova, our next destination. It was morning in Odessa and we went to secure tickets and they were sold out. After a lot of hassle, we secured bus tickets for late in the afternoon, a bit sooner than we had hoped to leave as we wanted to see the city a bit.
After getting our tickets reserved and paid for, we walked around Odessa for a few hours. We went down to the Black Sea, we perused around the touristy parts, and we strolled around some non-touristy areas. I just never felt the vibe I had hoped for in Odessa. Was it possible that there is a Ukrainian city that I didn't absolutely love!? Maybe Odessa was it.
We both kind of felt 'meh' about the city and ended up sitting in McDonald's at the train station to use wi-fi to figure out if our bus was actually going to go through Transnistria or not as the bus station seemed to be unclear about things. Eventually, we went and picked up our luggage from the storage area and headed to the train station, more than ready to leave Odessa.
I don't know if I didn't like Odessa because of my mood that day or simply because it wasn't my type of city. I hear that there are some super hip cafes there that I'd love to check out sometime, so I am more than willing to go back and have a change of heart about the city.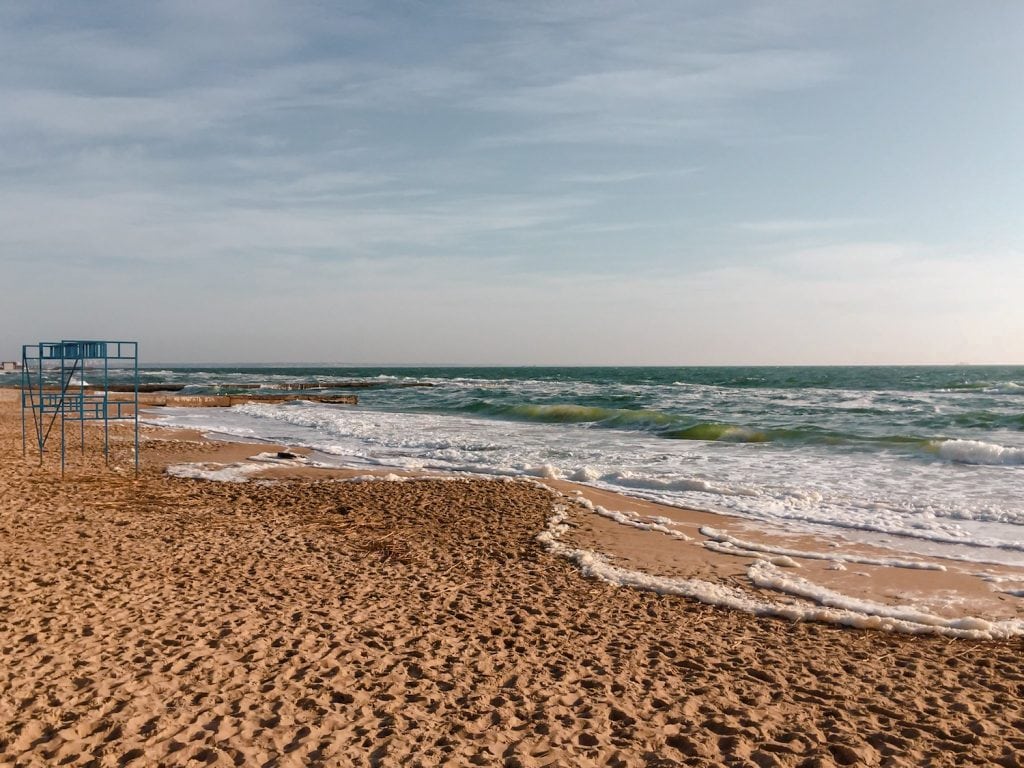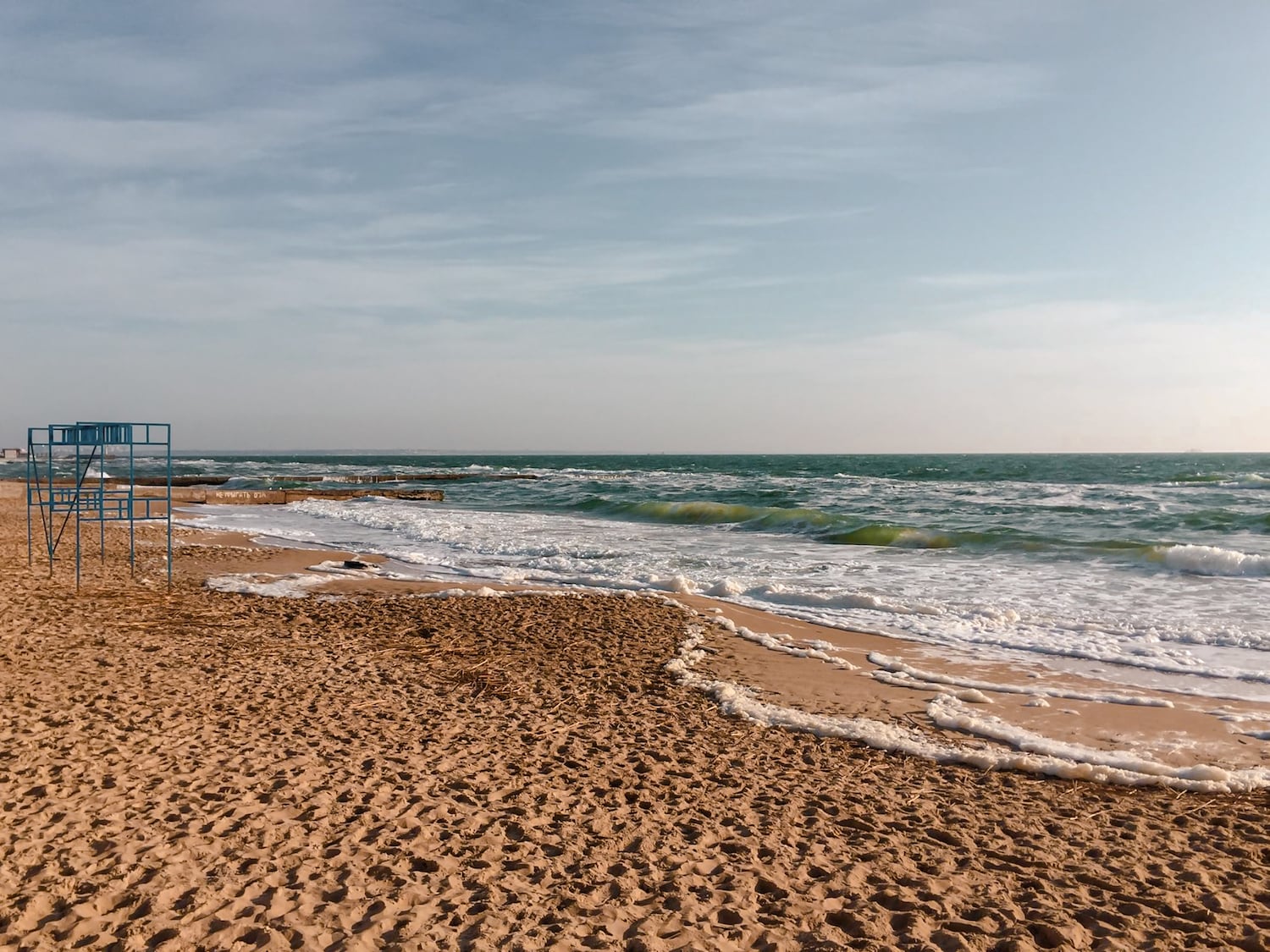 Paris, France
It sounds horrible. I want to love Paris. I want to love everything about Paris. But after about six or seven visits to the 'City of Lights', I just don't. The city doesn't inspire me, I don't love French food (I respect it though, let me put that out there), and I just don't have a personality that perhaps meshes well with the city. With that said, I do desperately want to go back in 2018 with my travel partner (he has never been!) and see another side to the city. (Spoiler- I went back to take advantage of the many Champagne tours from Paris)
Paris is supposed to have some killer international restaurants, a burgeoning craft beer scene, and creative spaces are taking over. While this isn't everyone's cup of tea and while people usually don't travel to Paris for these things, it will likely be the reason that I eventually fall in love with the city, if I ever do.
Guayaquil, Ecuador
I don't really know how I ended up in Guayaquil. Like, I actually can't think of what would have possessed me to book a ticket there because there was absolutely no reason to be in Ecuador at all. I was spending a month traveling around Colombia and wanted to just fly somewhere different for a few days. Rather than just staying in Colombia (which is what I should have done), I decided to go to Guayaquil instead of Quito, my other option. I think I wanted decent temperatures and Quito was cold at the time.
I had three days in Guayaquil and was staying at RE Hostel, which is seriously one of the nicest hostels I've ever stayed at. However, their instructions on how to get to the hostel on the website included the sentence " Make sure you take a marked taxi as other taxis are known for kidnappings". Yea, not the first thing you want to have to deal with when stepping outside of an airport in a country you've never been to before. I found a cab, arrived safely even though some things were sketchy, and I never really connected with the city at all during my stay. Apparently, I was not alone as many other female travelers sat in the hostel with me and weren't too keen on venturing out, either. I never fully felt safe there and I really didn't have a clue about what to do.
I'd love to go back to Guayaquil despite that first impression of the city. I know many people pass through on their way to the Galapagos, so I perhaps had a different experience in the place. The people were friendly there and I think the city deserves a second chance.
You can't love everywhere. I really wish I didn't have negative experiences in any place, but when you have been traveling for most of your life and have seen quite a few places, you're bound to have some negative impressions and experiences in places. I am a big fan of second chances and I really hope that I can give each of these cities a second chance in 2018 or beyond!
What city have you traveled to that you didn't connect with? Would you ever revisit it?
PIN IT FOR LATER!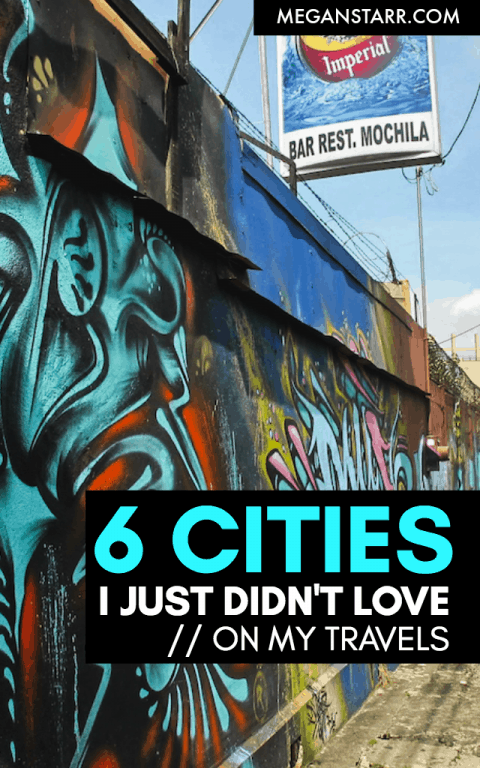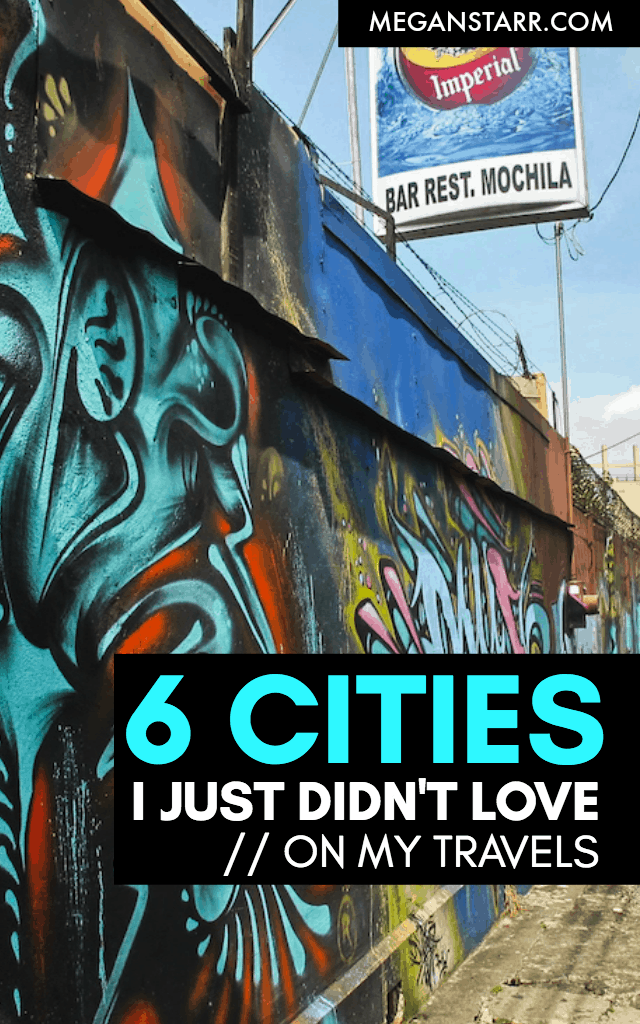 BE SURE TO FOLLOW ME ELSEWHERE AROUND THE WEB!
Why Kiev should be your next city break
As one of the oldest cities in eastern Europe, Kiev is a place of incredible history that has managed to embrace Western influence in recent years without sacrificing its Slavic roots.
Want to talk more about article "6 Cities I Did Not Connect With or Love On My Travels"?
If you want to read more articles like this or you want to ask something else, please use our section for comments.
We are constantly trying to improve quality of information and will happy to hear your feedback as well. Thank you for visiting our website!
Thank you for your interest in this beautiful country. Try to find more interesting article about news from Ukraine in our dedicated category of website.